Rural and Lifestyle Fencing
North Canterbury based Rural and Lifestyle Fencing is your one stop fencing contractor. We can take care of your Rural Fencing requirements from design through to completion. All types of stock fencing and yards - Deer, Horse, Cattle, Sheep, Alpaca, Dog Runs, Horse Arena's, Entranceways, Drives, Post and Rail, Repairs and Maintenance, Installation of Stock Water and Irrigation Systems
In addition we can remove old hedges and fences,level fence lines,rip tree lanes, dig trenches, carry out ground preparation, and much more! Just contact us for more info.
Services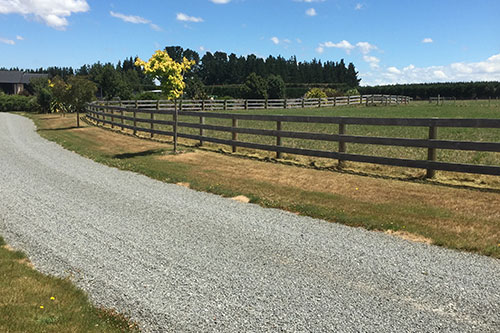 Fencing & Gates
There are mainly two reasons for a fence; to keep something in or out! You may have a large paddock of barley or a small vegatable patch, that you want to keep animals out of, or cattle, sheep, horses, or other animals you want to keep in.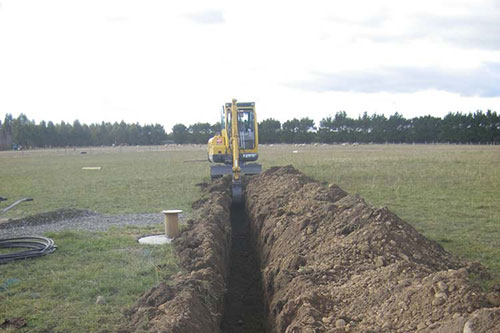 Excavation
From stock water ponds to trenches we can cover most of your needs. We can help you with irrigation trenches, stock water systems, cables, soak holes, post removal and general cleaning.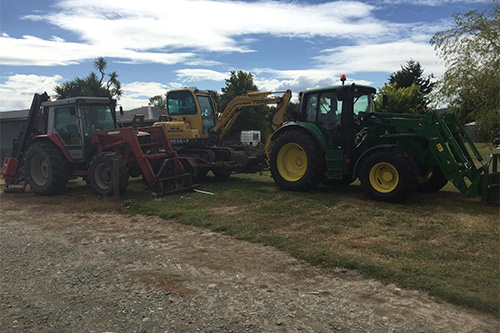 Maintenance & Repairs
Eventually all fences come to a stage in their life where maintenance is needed. Whether its a broken or loose wire,broken posts or just needs replacement insulators. Rural and Lifestyle Fencing can restore your fence so your stock stay where you put them.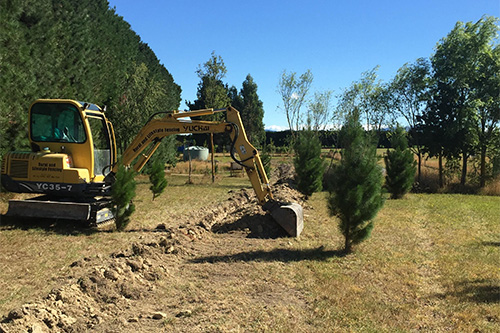 Water Systems
With more and more pressure on land owners to keep stock out of waterways the need for good stock water systems are becoming more important, now, than ever before. Rural and lifestyle Fencing will not only fence off your waterways but can install a stock water system to suit your needs and requirements for your stock.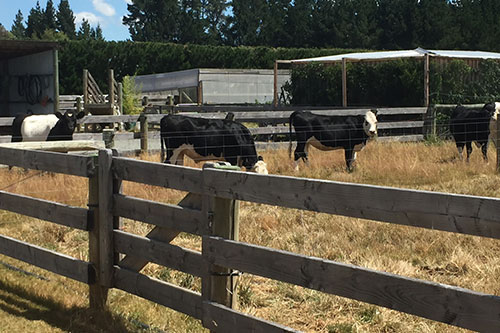 Lifestyle Blocks
We can help you create your dream home and garden from aesthetic entryways to simple paddock divisions. We have a number of options available from post and netting with a metal economy gate to complex curves and angles with custom built wooden gates and timber railing with optional automatic gate openers.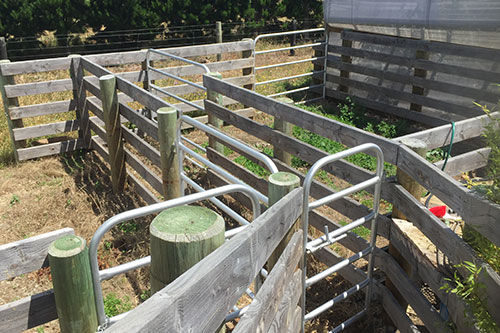 Stock Management
We can provide high quality stock management fencing systems catered to your needs. We can create stock management system for sheep, deer, horses and cattle and can also produce stock loading ramps where you need them.